{jcomments on}

ESTRIE CREATES PLAN - INTERNATIONAL SCEN               

Journalist:
Date: December 16, 2011  Region: Sherbrooke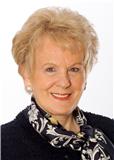 The press conference held by Monique Gagnon-Tremblay - Minister for International Relations, minister responsible for the Francophonie, minister responsible for the Estrie region and Deputy of St Francois region on this Tuesday, December 13, at the Delta Hotel (10:30 a.m.) was preceded by a meeting of the work committee. This committee, created in June 2011, has brought together numerous "representatives of the Ministry of Economic Development, Innovation and Export, Ministry for International Relations, Regional Conference of Elected Estrie Officials, University of Sherbrooke, Sherbrooke Innopole and Carrefour Quebec International", leading to the development of various strategies to make Estrie more visible on the International scene.
Reflecting on her political life, Monique Gagnon-Tremblay acknowledges that she "frequently travels internationally", which is what first sparked the desire to create 'a public image for Estrie" and export this vision on an international level, attracting more foreign students to our area, while working closely with all potential partners, like the University of Sherbrooke, Bishop's University and Cégep de Sherbrooke
She decided to showcase this project using a slogan which is dear to her -"Working together" to create bonds by targeting certain countries which have expressed an interest in developing relationships in Estrie.  
For Monique-Gagnon-Tremblay, all is possible and the potential is ever-present: "Estrie already heralds key players on the international markets, such as BRP and Tafisa. Not to mention, our infrastructures of teaching and research present an important attraction for Canadian and foreign researchers. To further increase our presence in outer regions, we must profit from our assets and take advantage of global economic opportunities". Among the priorities we need to study is the identification of Canadian workers abroad and to count the number of foreign students in Estrie, by means of university databanks.
The work committee needs to consider all the measurements planned for the creation of this plan; it will be necessary to use all the network niches of the Excellence Agreement, work on concrete projects and to discover all the degrees of feasibility. Among the projects to be implemented, there is a regional promotion bank and a platform of strategic information.
Four mandates were accepted and appear in the agenda of the committee: organization of one week in Montpellier, a trip to Toronto during la Fête Nationale and la soirée Québec in June 2012, a tour of New England area – a joint project with the University of Bishop's and finally, attending the Life Science International in October 2012. Also, in the region at that time will be Quebec's delegate in Boston who already has contacts in the Eastern Townships.
Information: Créneaux d'excellence ACCORD: www.mdei.gouv.qc.ca/estrie
Export Québec: www.export.gouv.qc.ca