SHERBROOKE: The Museum of Fine Arts of Sherbrooke (MBAS) is an institution and a destination of prestige, with a cultural vocation which, each year, attracts more than 10,000 visitors, according to the current economic situation. In 2011, 12,000 visitors were recorded but this figure could drop to 10,000, in 2012, because of the very hot tourist
season... which seems to have steered its visitors towards other destinations.
Founded in 1982, the MBAS is now located in the original Bank of Eastern Townships (since 1996). Subsidized by the City of Sherbrooke, the Ministère de la Culture and the Communications et de la Condition féminine, the museum consists of three rooms, holding ten exhibitions per year. Each curator who undertakes (for a pre-determined period) the management of an exhibition or other museum-oriented activities leaves with an undeniable mark left by his experience there, a mark which is due to the MBAS' philosophical vision of art in general, in terms of close proximity to local and regional professional artists and those of the next generation. This mentality, in itself, creates an exceptional alchemy which is a pledge of success for any exhibition as well in its preparation as its unveiling before the public.
Your first look at any exhibition represents a communion of the heart of the guest artist that of the curator. For Sarah Boucher, resident curator of the MBAS since 2008, there has been since the beginning, an expansion of ideas in the development of a new philosophical approach, that of a balance "between current art and the more historical exhibits", "a balance between artists outside the city and local artists of the next generation". Working in collaboration with Director Cécile Gélinas, this duo preoccupy themselves with the quality of the exhibitions. Both tasks involve the leadership of a team of 7 employees and a score of volunteers.
During the interview, we focused on the program of exhibitions, both short and long-term; in order to incite our visitors into more frequent visits to exhibitions and museum activities. What especially held my attention was, without any doubt, the current exposure which runs from October 20, 2012 to January 13, 2013, entitled: "Du coq à l'âme. L'art populaire au Québec", a road show, carried out by the Canadian Museum of Civilizations.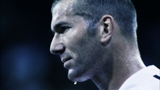 Being the historian of the Québécois heritage that I am, this exhibition proves to be an adventure of great excitation and keen interest to me... a tale of creations through time, from the XVIIIth century to the present, the collection of late Nettie Covey Sharpe, a great collector of the early Townships, of Saint-Augustin-de-Woburn, who died in March 2002, in St. Lambert. Names of artists who should also not be forgotten include Léon Bouchard (Roberval), Michel Fedak (Jonquière), Clémence Lessard (Saint-Joseph de Beauce), Raymond Massicotte (Shawinigan), Fleurette Solomon (Gatineau), Jacqueline Tremblay (Baie St. Paul) and Michel Villeneuve (Chicoutimi). The highlight of this exhibition is the "Coq de croix de chemin", by an unknown craftsman, dated between 1850 and 1923.
From February 16 to March 30, 2012, the public is invited to interact with the contemporary art canvases of artist Denis Pelletier whose work one can already admire at the Galerie Lacerte. Following this exhibition will be the traditional Salon de Printemps des artistes des Cantons-de-l'Est – édition 2013 (March 30-May 26, 2013). Professional artists as well as new generation artists whose applications are accepted will benefit from this group exhibition. From May 25 to October 6, 2013, one showroom will be devoted to works by Marc-Aurèle Fortin.
But first is the celebrated exhibition (June 1 to September 2, 2013) "ZIDANE, a portrait of the 21e century, Douglas Gordon and Philippe Parreno", organized by the Museum of the Fine Arts of Canada, which gets an A for its installation of two giant screens. Zinédine
Zidane, of renowned football fame, was a member of the national team of France which won the World cup of the FIFA (1998) and the Championship of Europe (2000) which made him a world sporting icon. This particular exhibition highlights "the worship of the celebrity and calls into question this image as an object of interest". To see absolutely!
An exhibition depicting the works of professional Townships' artist Pierre-Leon Tétrault will take place from October 12, 2013 until February 2014. Oils and acrylic resins tell the story of the cultural and social heritage of the Inuit, Amerindian, Orientals and of developing countries.
The MBAS also represents a foundation which organizes fundraising activities and a gift-shop, projects carried out by devoted volunteers. There are also activities for children like the "Contes de Noël", with storyteller Marie Lupien Durocher. These stories are geared toward young children from 3 to 6 years.
The Museum is open Tuesday through Sunday from 12p.m – 5 p.m, except during the holiday season.
Information: 819-821-2115 or www.mbas.qc.ca
****
Photos: – Myriam Sainson
- MBAS