International Driving Permit Law Passed in Florida
FLORIDA, USA: Many have expressed astonishment at the lack of publicity around the new rules regarding International Driving Permits needed in the state of Florida. The fact that the state of Florida had passed a law requiring all non-residents of the United States to hold an International Driving Permit seemed to have happened with little fanfare, leaving many people and businesses throughout North America caught unaware. Under this law that took effect in January 2013, non-residents of Florida who didn't have the $25 permit that translates license information into English could have been charged with driving without a license. Under Florida's laws, all non-residents of the US would still need to have a valid license from their country of residence to drive in the state. When asked, Florida officials had said the law was passed so police weren't faced with foreign license documents in languages they couldn't understand.
Even the Canadian Automobile Association had said it only learned of the change when an American Automobile Association worker in Florida called to discuss the changes. Faced with a flurry of indignant reaction in mid-February (2013), much of it from Canadians and realizing that such a law would actually violate an international driving treaty, the state highway department released a statement saying that it would "not take enforcement action" based solely on the lack of an IDP permit, and would work on amending the legislation. Legislators in Florida have since approved a bill repealing the IDP law, voting unanimously and sending it off to the Senate which was expected to pass it as well. In the meantime, the law has been tabled and officials have given assurances that no one will be prosecuted for lack of an IDP.
The passage of a bill repealing this contentious law will be welcome news for the many Canadians who pushed for Florida to accommodate Canadian drivers who frequently motor around the state. Officials in Florida had scrambled to reassure Canadians they were still welcome to visit the state as news of the change prompted a flurry of anxious questions and angry responses from snowbirds. Florida's official state tourism marketing corporation has identified Canada as its top international market.
Essentially, an IDP is a translation of your Quebec driving permit into a dozen languages, which makes it very useful when traveling abroad. You won't necessarily be asked for it when you rent a car, although it is required in some countries (check with your CAA-Quebec travel advisor). But it's not hard to imagine how useful it can be if you're pulled over for a traffic violation by a police officer who can't understand a word of French… So, as you can see, your IDP helps facilitate communication, especially if you're stopped by the police, and also serves as extra form of ID. Having an IDP will never replace your passport, no more than it replaces your original driving permit. Think of it as a handy addition. If you travel only in North America (except in Florida and Georgia), you can drive easy knowing that your Quebec driving permit will be recognized wherever you go. However, it's a good idea to get an IDP if you plan to drive in numerous other countries. To inquire about the countries where the IDP is recognized, please contact a CAA-Quebec travel advisor.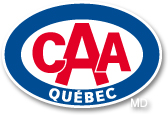 As of March 13, 2013: if you are a Canadian and already in Florida, it is up to you to decide whether or not you want to obtain an IDP. While an IDP is currently not required for Canadians driving in Florida, the law still remains in effect and can be enforced again at any time. The IDP is valid for one year from its date of issue ad its cost is non-refundable.
The state will soon begin looking into its jurisdiction regarding the enforcement of this new law on IDPs. CAA-Quebec is continuing to follow the situation. Please visit caaquebec.com for regularly updated info on this matter.
****
Photo Credit: Thinkstock/Comstock/Getty Images